DEATH OF A BOUNTY HUNTER
– THE FULL CAST AUDIOBOOK –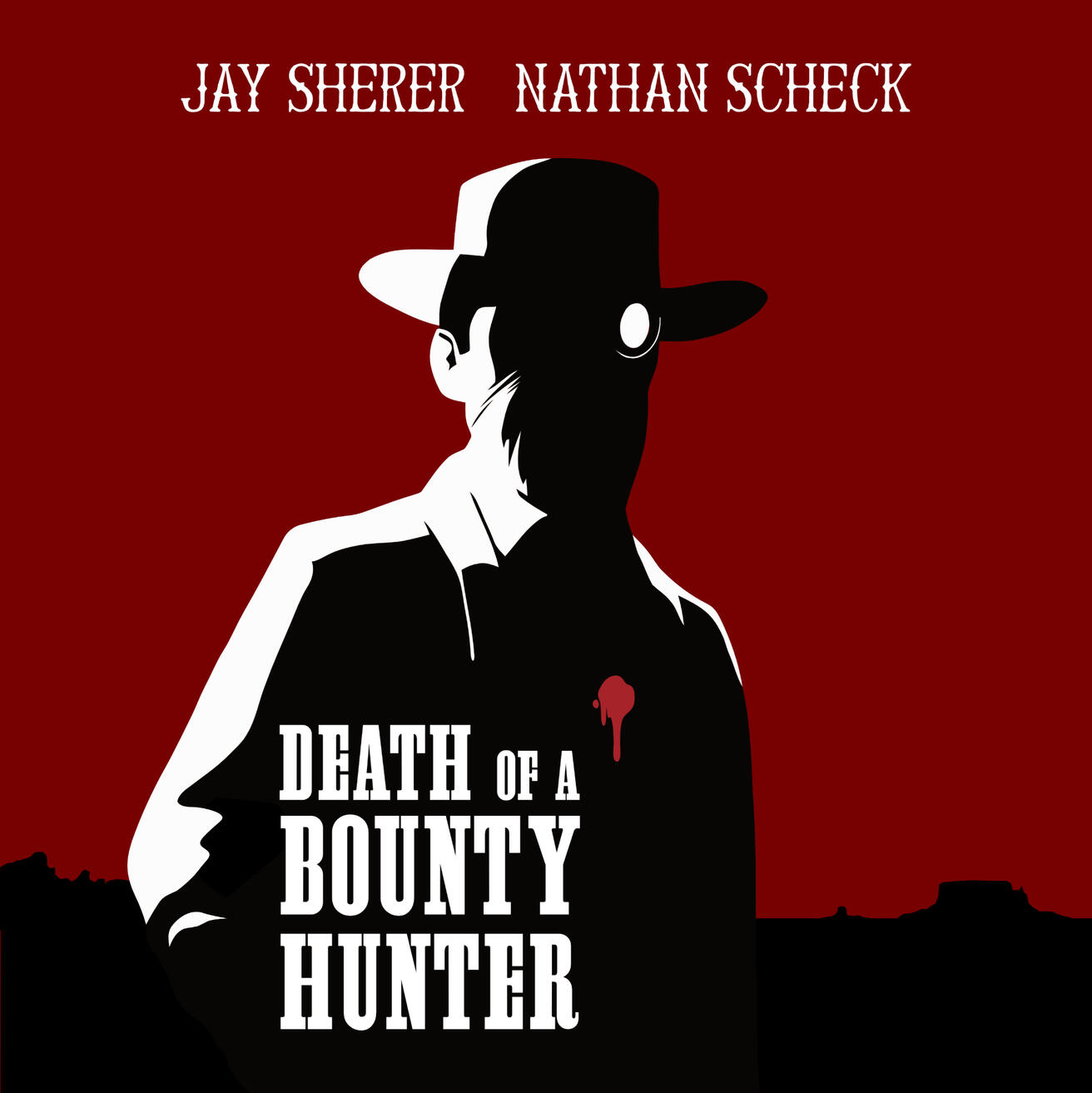 A dark fantasy weird western from Amazon top selling authors Jay Sherer and Nathan Scheck
◆ ◆ ◆
---
BOOK DESCRIPTION
The job felt wrong from the start.The sheriff of Jericho offered Flint the bounty, but the contract originated from a murkier source—the Duskfinders, a secret society with ties to the Occult. Still, Flint accepted. Hunting bounties defined him. His reputation distracted bigots from the unique shape of his good eye and gawkers from the ocular implant that replaced the other. Most everyone figured Flint was just another badass in the sheriff's posse of dubious freaks, but he wasn't beholden to that crew. He was a loner. Set his own path.Autonomy ain't worth a damn, though, when a plan goes straight to hell, when a split-second decision triggers an avalanche of trouble. Now, as the lawman who hired him spirals into madness and a paranormal stalker demands penance, Flint's shame and guilt will force him to make a choice: run or fight.Death of a Bounty Hunter draws intriguing characters into a plot that captivates readers with twists and turns all the way up to its deadly conclusion. A mashup of dark fantasy, steampunk, and weird western genres, it has become an award-winning western with multiple placements in major competitions.This is a can't-miss, award-winning, epic weird western book full of heart and grit from Amazon top-selling authors Jay Sherer and Nathan Scheck.Notable achievements - Death of a Bounty Hunter is now an award-winning weird western:
☞ Death of a Bounty Hunter achieved a Top 13% rating (from 45,000 submitted projects) from Coverfly, and was rated as the #1 book/manuscript on the platform for several weeks.
☞ It earned a semifinalist spot in Screencraft's 2021 Cinematic Book Competition.
☞ And it earned a quarterfinalist spot in Script2Comic's 2021 competition.
---
AUDIOBOOK TRAILER
---
REVIEWS
★ ★ ★ ★ ★
"This was a very enjoyable and action packed novel. I highly recommend it to anyone who is a fan of steampunk and western genres. The action starts on page one and practicly doesn't let up until the end. Fun and interesting characters, steampunk elements, and some magic. What's not to like? I rqeally hope to see me more."
- Lacey Magee
★ ★ ★ ★ ★
"I'm a big fan of comics and movies, but admittedly not a big reader of novels. I LOVED this story, though! It held even my limited attention and kept me hooked all the way through. The mixture of genres makes it such a fun read because it delivers lots of surprises and fresh twists on great western storytelling. You haven't seen characters, action sequences, and even weaponry like this in any other western. My four favorite words in this book: The Arrow That Sees. Trust me. Read it. You'll see."
- Daryl Smith
---
CAST & CREW
Meet the team who brought
Death of a Bounty Hunter to life...
◆ ◆ ◆
TIM J. LIM as FLINT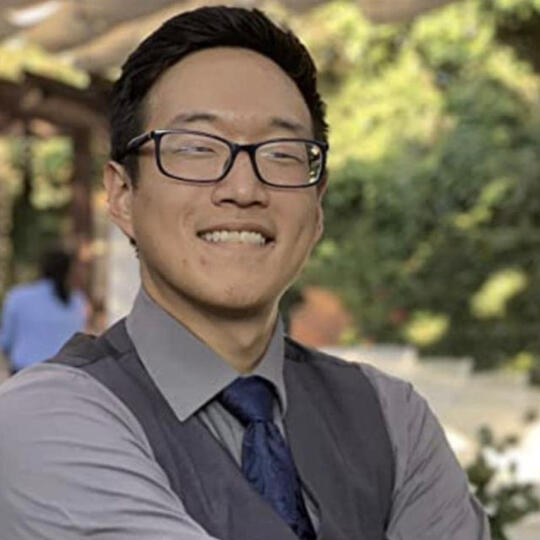 Tim J. Lim plays Flint, a Korean bounty hunter riddled with shame and guilt who's forced to make a tough choice—fight or run...Tim serves as an actor, director, producer, and editor (i.e., he does it all). He's currently studying film production at UCLA.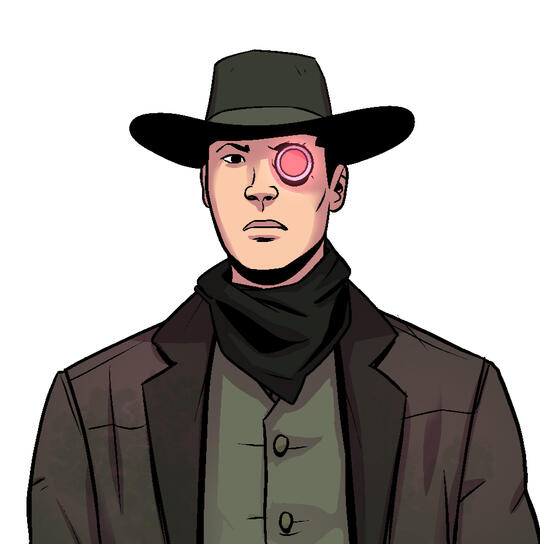 TIMOTHY PRINDLE as SHERIFF DECKARD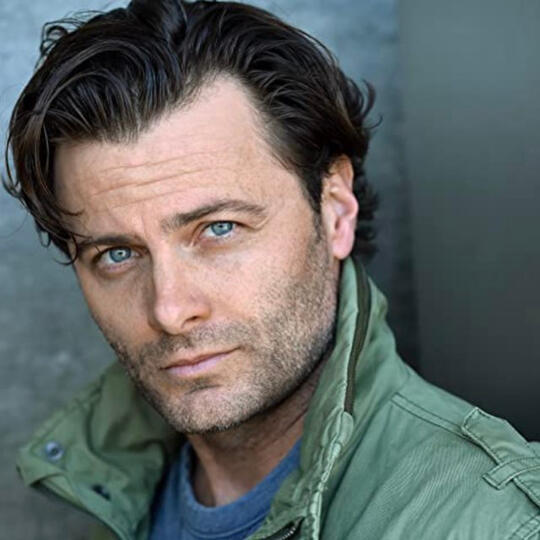 Timothy Prindle plays Deckard, a sheriff who's becoming unhinged in his quest to save someone he loves dearly.Timothy shares a love for the weird western genre and is working on his own paranormal western series, Hunter Grail.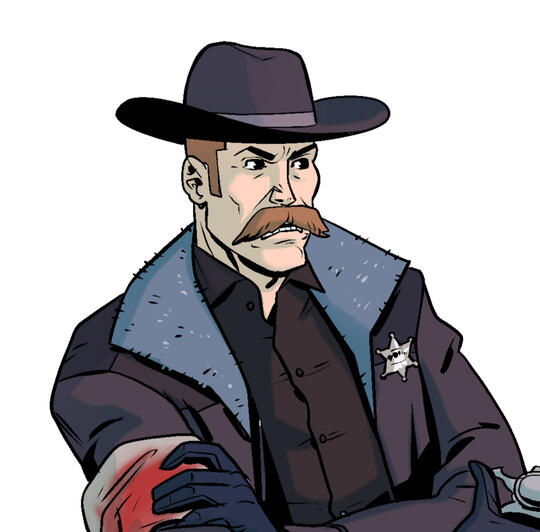 MARIANNE HAALAND as AUDREY MATHESON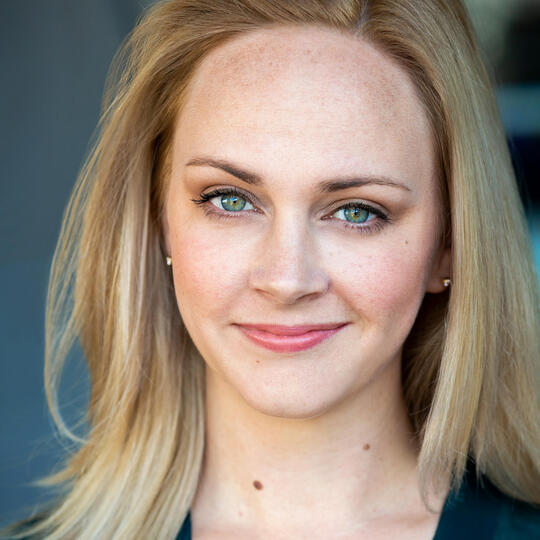 Marianne Haaland plays Audrey Matheson, a woman who must face her worst fears while fighting off the vile posse that shows up at her doorstep.Marianne has worked on major films like TENET and Black Widow, and numerous television shows and short films.
SISA GREY as THE NARRATOR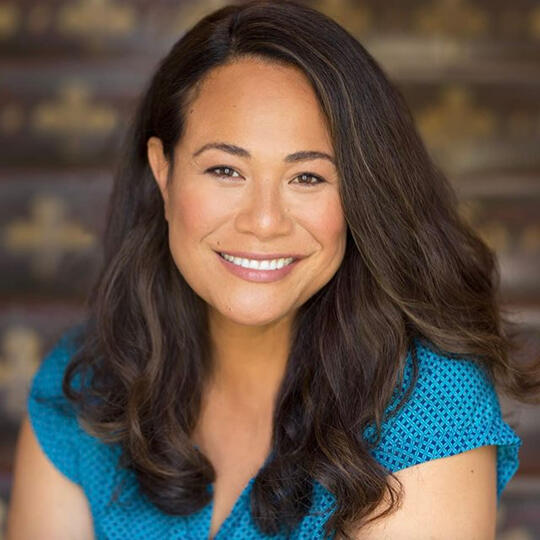 Sisa Grey serves as our narrator, guiding listeners through the audiobook with her smooth and reassuring voice.Sisa has been on major TV shows and films like SMILF, DC's Legends of Tomorrow, Bosch, and Grey's Anatomy.
ANASTASIA WASHINGTON as MOCKINGBIRD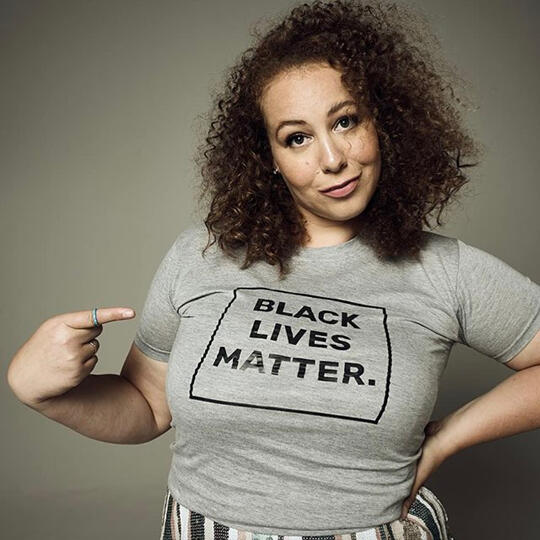 Anastasia Washington plays Mockingbird, the powerful enigma. But is Mockingbird trustworthy?Anastasia's career has included both TV and film. She's an actress, writer, director, and producer. Fans can also find Anastasia at comedy clubs performing her latest (hilarious) stand-up routine.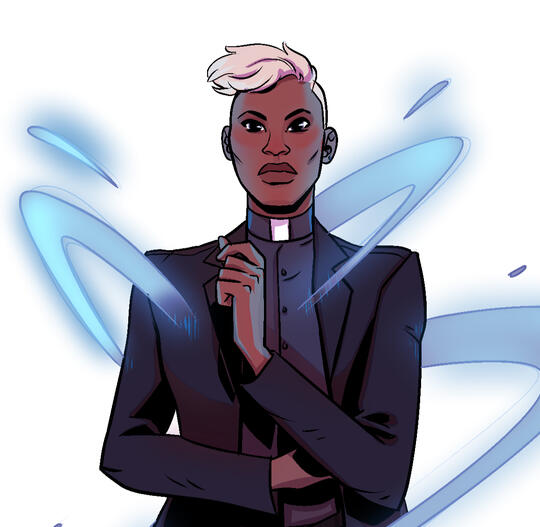 SARAH SKEETERS as GERALDINE ABERNATHY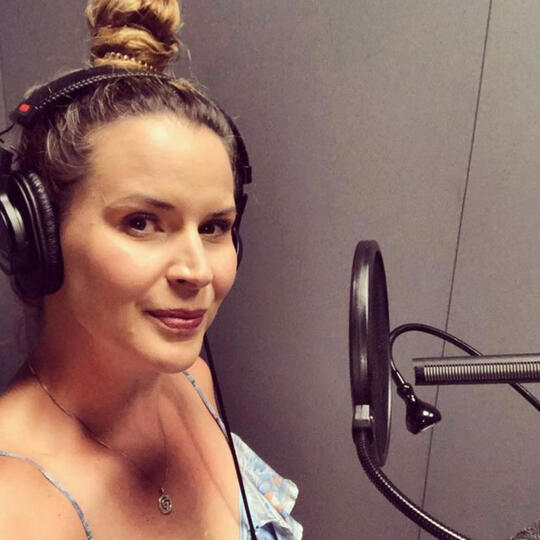 Sarah Skeeters plays Geraldine Abernathy, the brash, tough-as-nails, and hilarious Pinkerton Detective. Geraldine shows up unexpectedly on Audrey's doorstep just in time...Sarah is full-time voice over actor with multiple credits.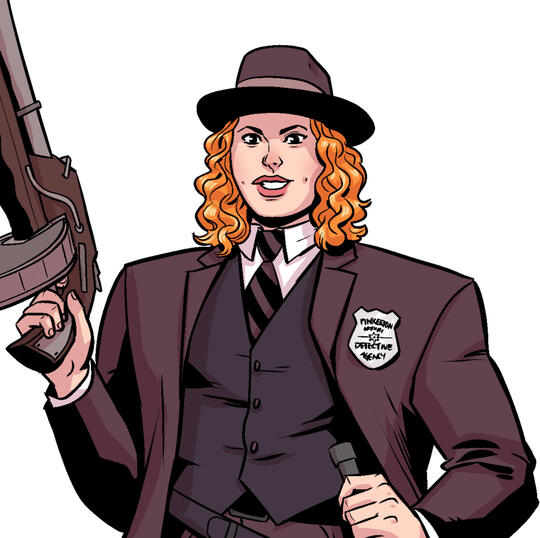 BENJAMIN JAMES as FANCY DUDE, STEPHEN MATHESON, & HAROLD PLUNKETT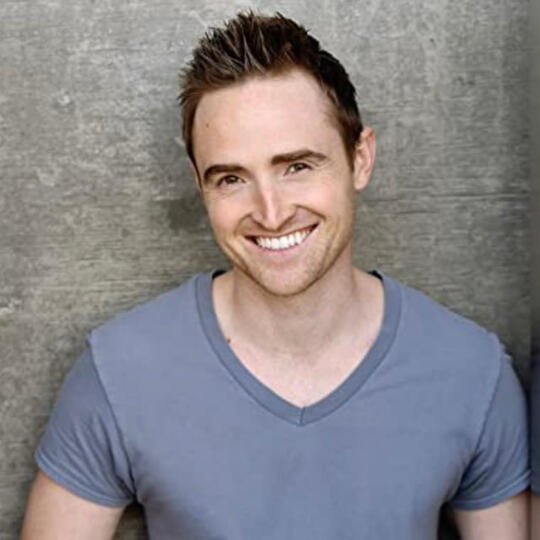 Benjamin James plays Fancy Dude, the obnoxious speedster; Harold Plunkett, the thief; and Stephen Matheson, Audrey's husband who's in big trouble...Benjamin is a writer, actor, director, and producer. His latest short, Mimetec, is currently getting a lot of attention on the festival circuit.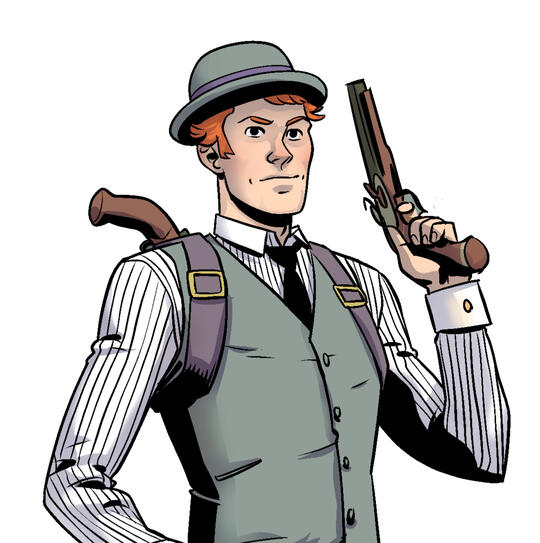 KYLE STROUD as ELLIS WARBURTON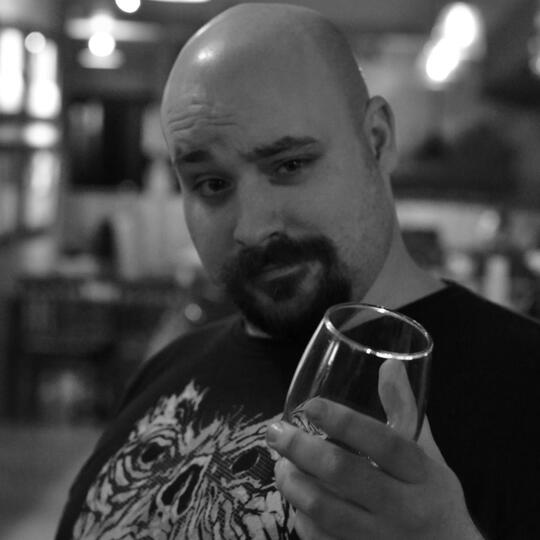 Kyle Stroud plays Ellis Warburton, the verbose and blustery banker. He becomes a reluctant member of Deckard's unruly posse...Kyle is a professional voice actor for podcasts, internet media, commercials, video games, and more. Visit his website at www.kylestroud.com for social media info and new projects!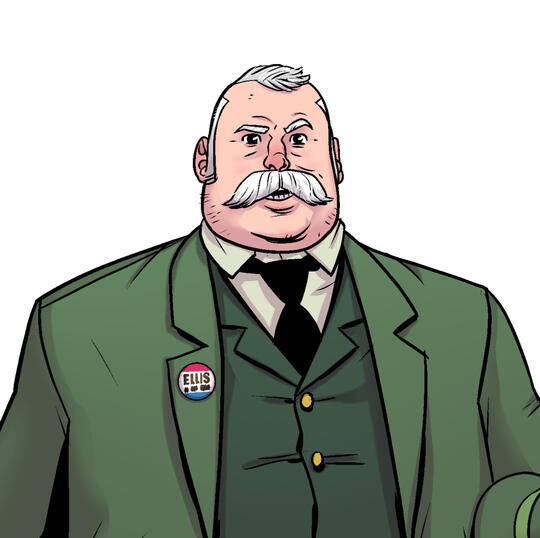 RAY HOLDRIDGE II as CLOYDE & THE PINKERTON AGENT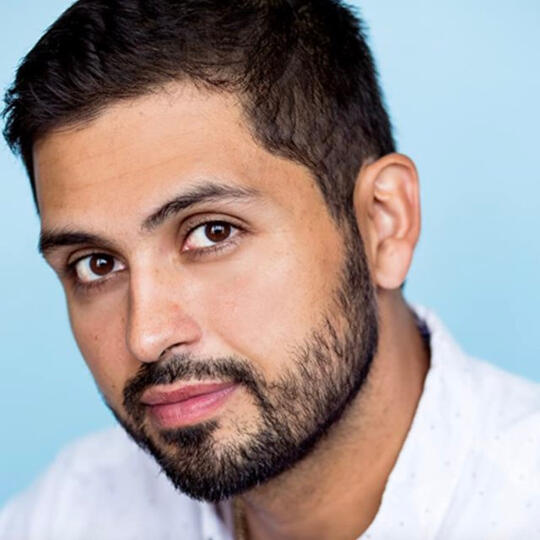 Ray Holdridge II plays a Pinkerton Agent and Cloyde, two characters who serve as guards on a steam-powered stagecoach.Ray is a producer, director, writer, and actor with a focus on short films (many with comic book themes, which we love).
MEGAN SALINAS as DR. OCTAVIA GREY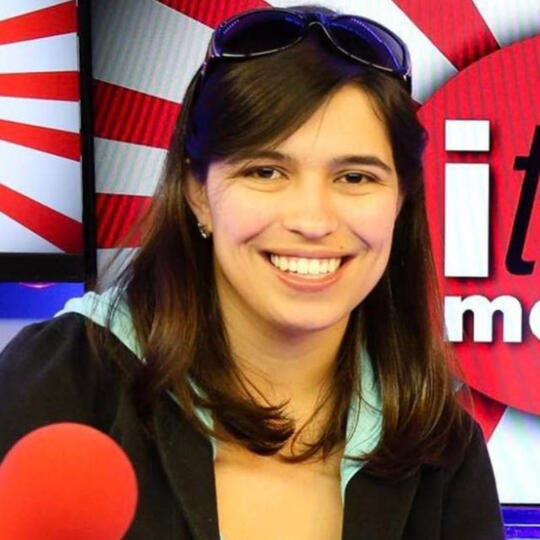 Megan Salinas plays Dr. Octavia Grey, one of the mysterious and demanding leaders of the secret society known as the Duskfinders.Megan is a producer, a voice performer, and often plays herself as a YouTube/TV personality.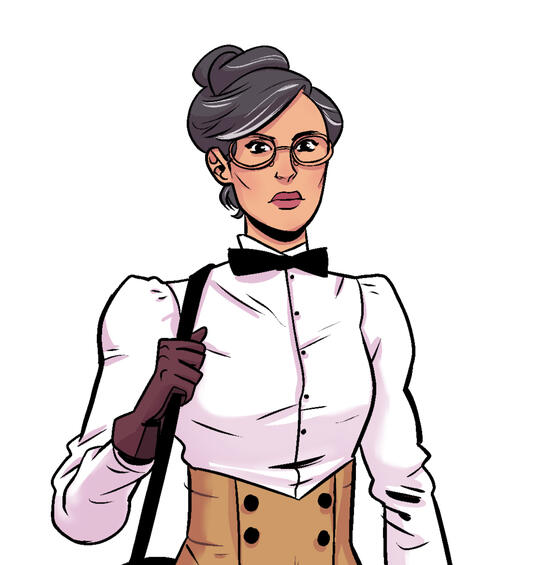 JORDAN SOTO as HATTIE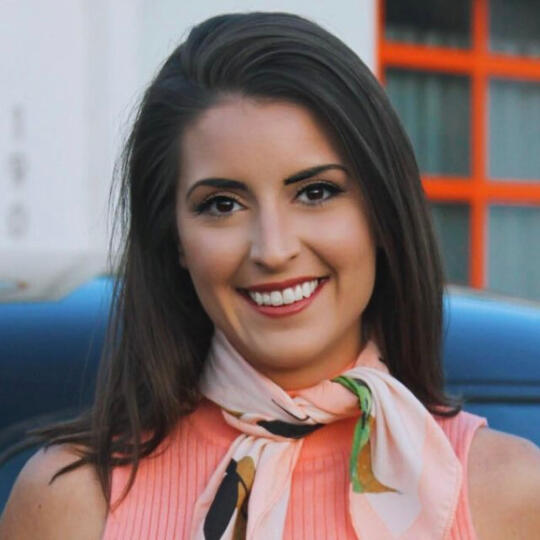 Jordan Soto plays the stagecoach guard, Hattie. She's responsible for protecting the insured transport of highly valuable goods.Jordan is a model, radio personality, host, actress, and more.
◆ ◆ ◆
WRITTEN BY: JAY SHERER & NATHAN SCHECK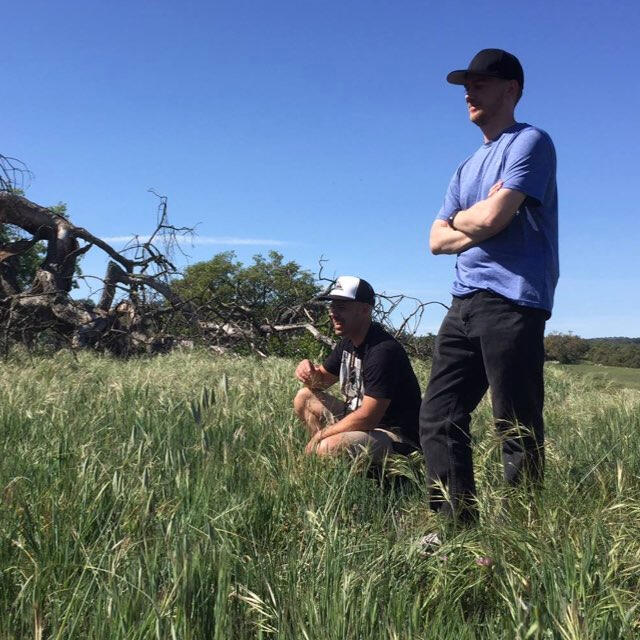 Jay Sherer and Nathan Scheck have collaborated to produce the Amazon top-selling time travel serial adventure story Timeslingers, the Star Wars fan film Star Wars: Rivals, and are currently at work on a sequel to Death of a Bounty Hunter!
DIRECTED BY: JAY SHERER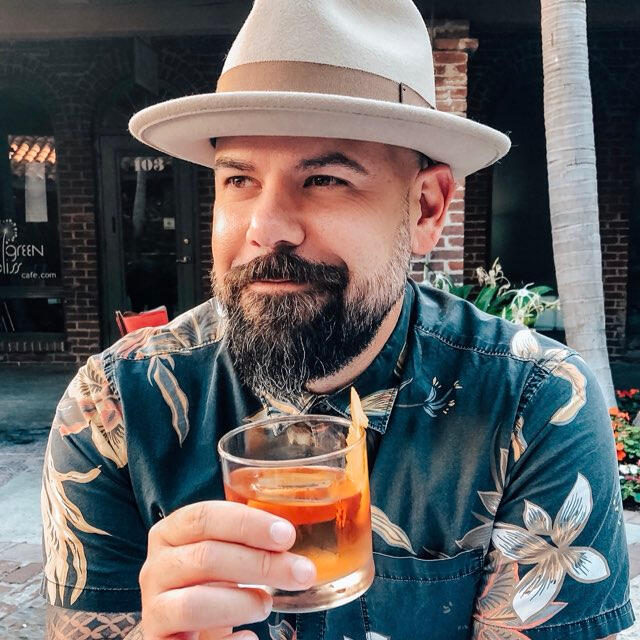 Jay Sherer directed Death of a Bounty Hunter with his right arm in a sling (having just had shoulder surgery). As a writer, his stories have earned finalist, semifinalist, and quarterfinalist placement in contests like Screencraft's Cinematic Book Contest, Script2Comic's 2021 contest, and the Write of Passage screenplay competition. This is his first time directing.
ASSISTANT DIRECTOR & ILLUSTRATOR: NATHAN SCHECK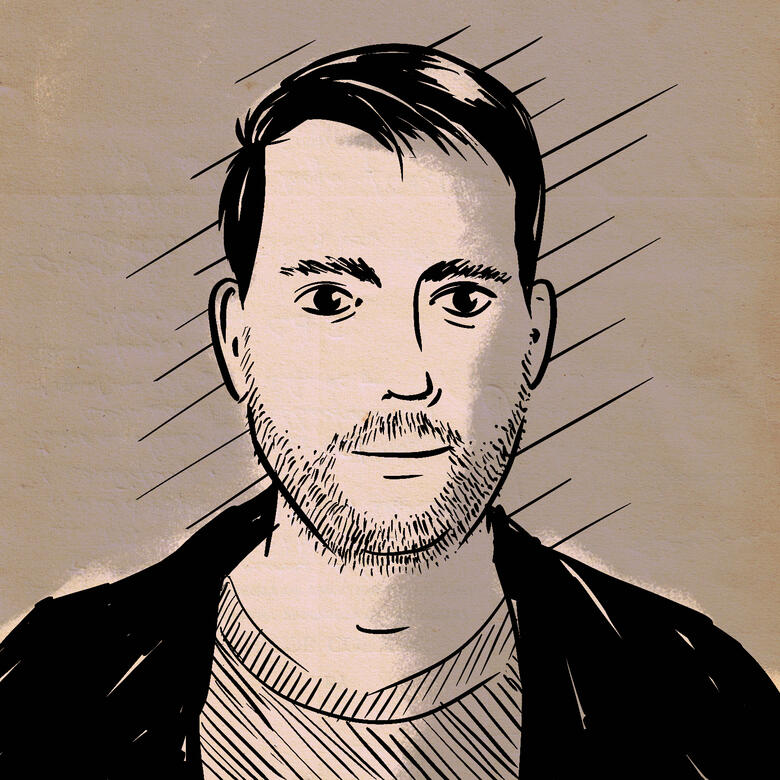 Nathan Scheck served as an assistant director on Death of a Bounty Hunter, but he also illustrated the print and Kindle versions of the book. If you've only listened to the full cast audiobook, pick up a copy of the print or Kindle version to check out Nathan's illustrations!
PRODUCED BY: THE RECLAMATION SOCIETY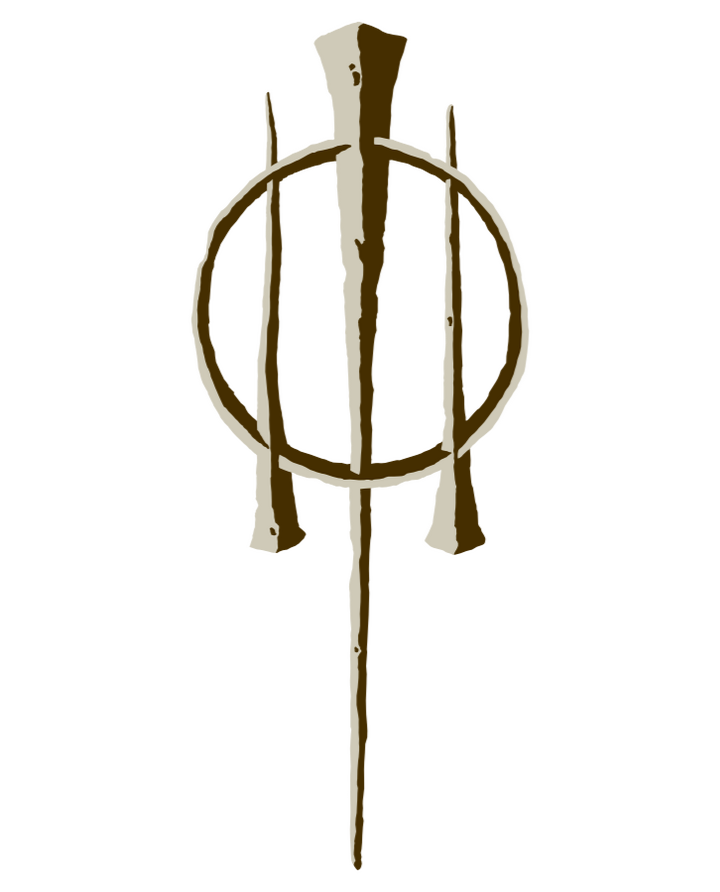 Jay Sherer and Nathan Scheck co-founded the Reclamation Society in 2016 in order to produce thrilling, creative stories that explore complex and challenging subject matter. Learn more at https://www.reclamationsociety.org.
SOUND, SCRIPT, & SUPPORT
In addition to the roles listed above, here are some additional folks involved in the the production of Death of a Bounty Hunter:Isadore Nieves - Sound Editing & Sound Capture
Jessica Sherer - Book Development Editing & Copywriting
Nick Duke - Sound Capture
Jay Sherer - Sound Capture
Rocky Sherer - Financial Support
Steve & Jenni Heffernan - Financial SupportWe'd also like to thank the members of our Board of Directors and our Storytelling Braintrust:Caleb Monroe
Kutter Callaway
Marianne Haaland
Mike Roe
Victoria Hansen
Justin Weaver
---
PURCHASE OPTIONS
Ready to buy? Choose an option below to get your copy of Death of a Bounty Hunter!
◆ ◆ ◆
– BUY THE FULL CAST AUDIOBOOK –
Buy Direct from Us! We offer Death of a Bounty Hunter through a private, DRM-free podcast feed. All you have to do is choose your preferred podcast provider (we'll send you instructions on how to get it set up—it's easy!).
Note: Not all podcast providers support this. Here are some that do: Apple Podcasts, Overcast, Player FM, Downcast, and more.
Or if you have an audiobook app you prefer, you can purchase Death of a Bounty Hunter from one of these major retailers!
Other Audiobook Retailers
◆ ◆ ◆
– BUY THE ORIGINAL NOVEL –
---
Contact us
For interviews, media info, or questions about the book, please contact us via the form below. We look forward to hearing from you. Thanks!